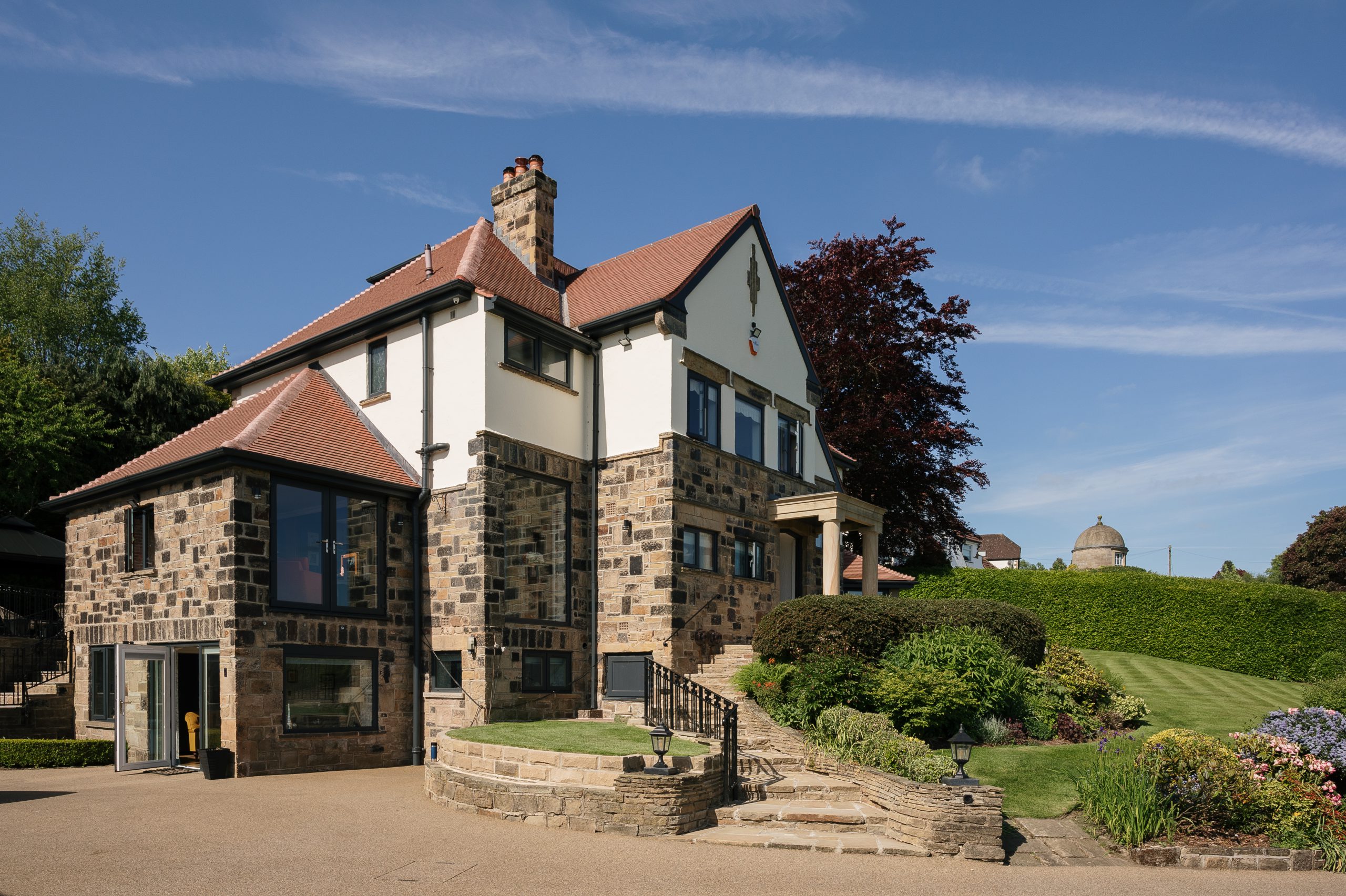 Improving safety and accessibility
Aritco's HomeLift has given property owners in Yorkshire a safe new entrance to their house, without compromising on aesthetics.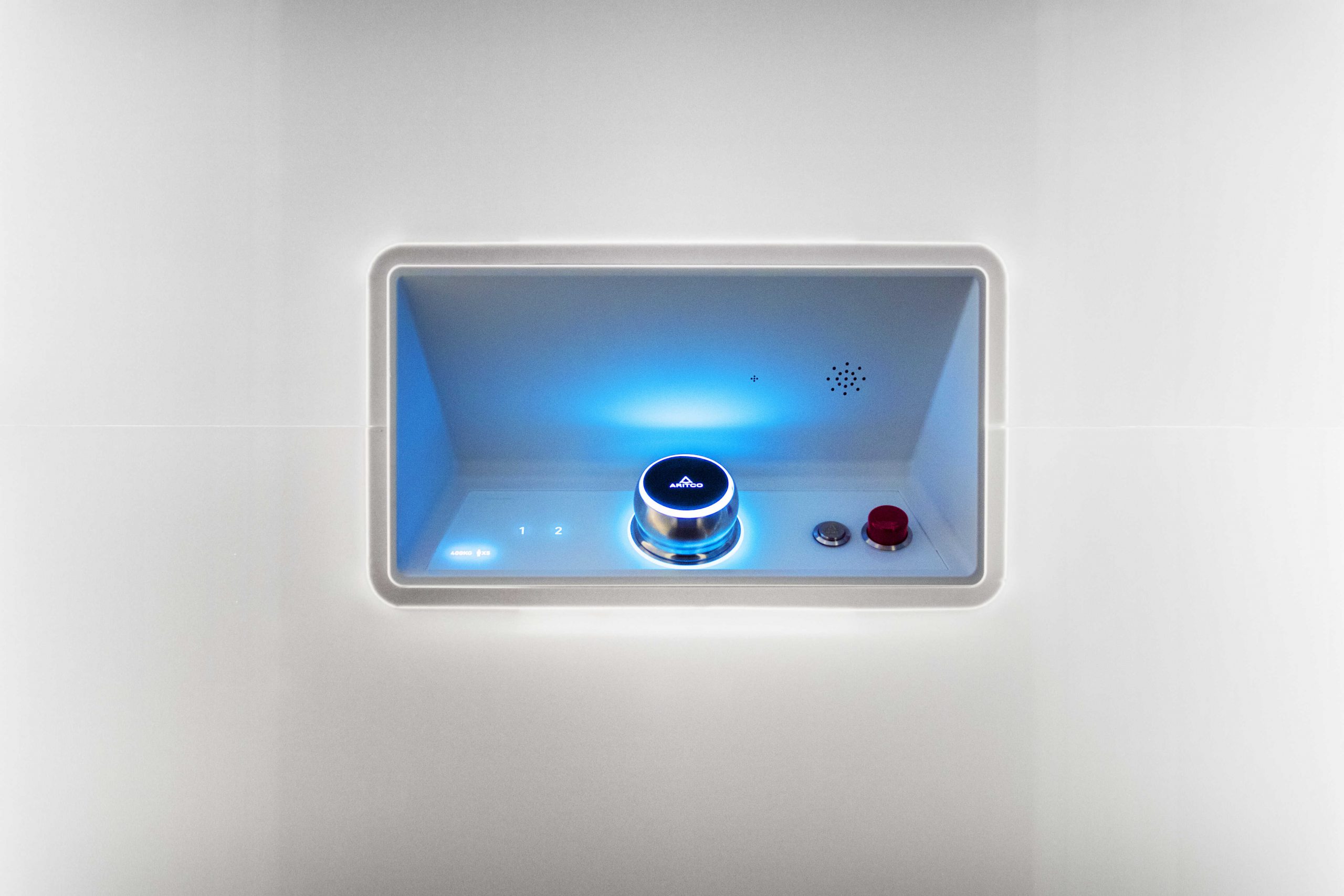 Specifications
Model: Aritco HomeLift S9
Size: 1100 x 830 mm
Floors: 2
Lift color: White
DesignWall: White
The opportunity
The 1940s house has stunning views of the valley. In the winter months, the steps leading up to the front door, and a second set of steps at the back of the house that access the kitchen can prove icy, slippery and treacherous. The owner decided to install a lift linking the lower ground floor, where his study doubles as a guest suite thanks to a discreetly hidden fold-down double bed, to the kitchen on the ground floor. "Ideally, I wanted visitors to be able to see the views from the lift. It was important that the doors were glass. I couldn't just have an ordinary stainless-steel lift," he said.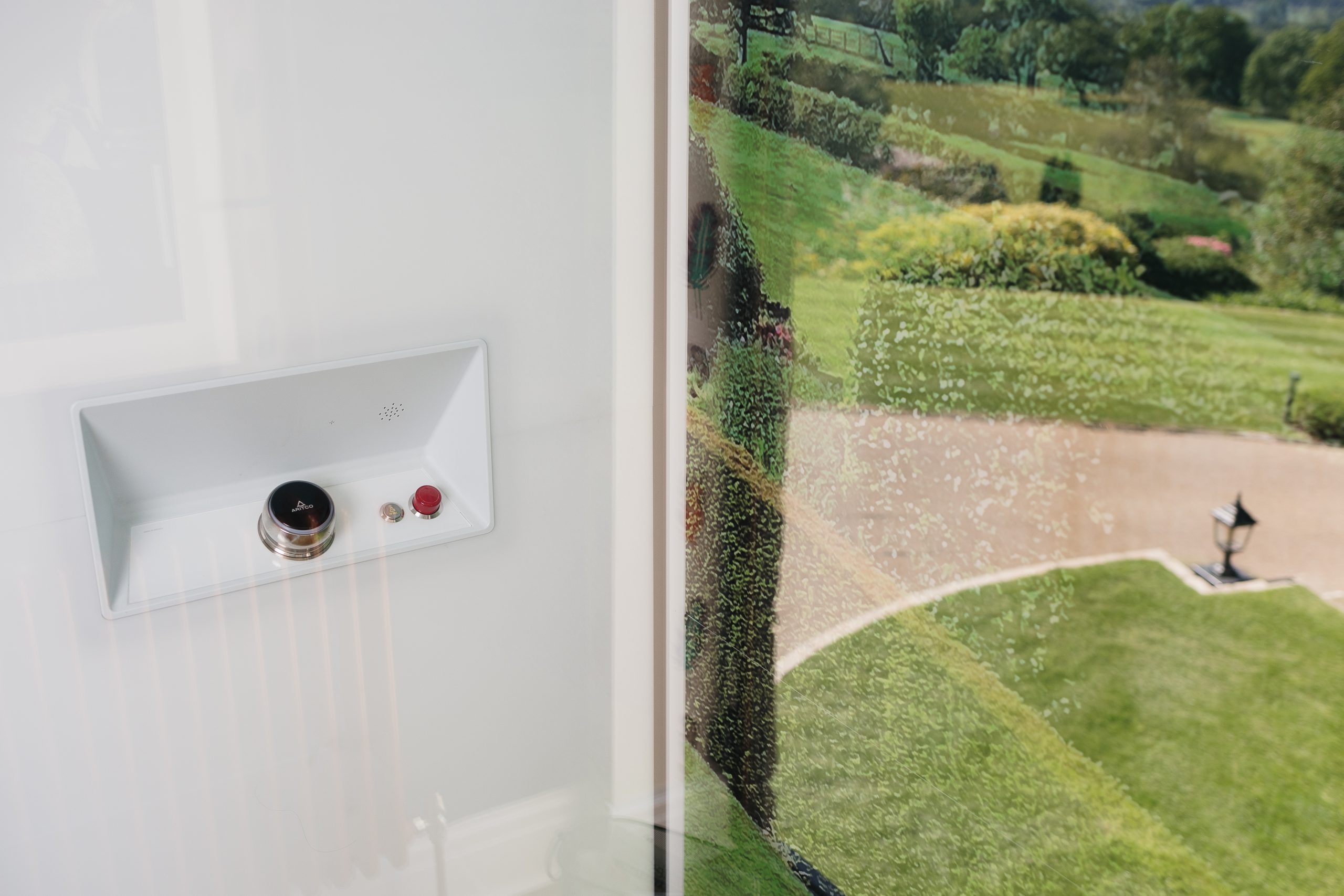 The lift
After extensive research, the owner came across Aritco's customizable home lifts which he felt would fit in well with the aesthetics of the house. "The Aritco lift was flexible as you could have doors that opened in different directions into the kitchen, and into the guest suite. The size of the lift was perfect for the space. There was more flexibility with the size than some of the other lift companies." He contacted Aritco's local partners A1 Access Lifts who visited the house several times, collaborating closely with his builders to work out the logistics around installation. They had to cut through the floor, which was about 18 inches (45cms) deep, move some pipes, and then the home lift was installed in just one day.
The result
As well as creating a new lower ground entrance to the house that is much safer during the icy winter months, the home lift has proved a novel new feature when the owners welcome guests. "We'll meet them downstairs, and they don't immediately see the lift. Then we'll take them up to the kitchen in the lift which offers a bit of excitement for them." But the new home lift isn't just used when the couple are entertaining. "We use it much more often than we thought we ever would. It's actually transformed the house."