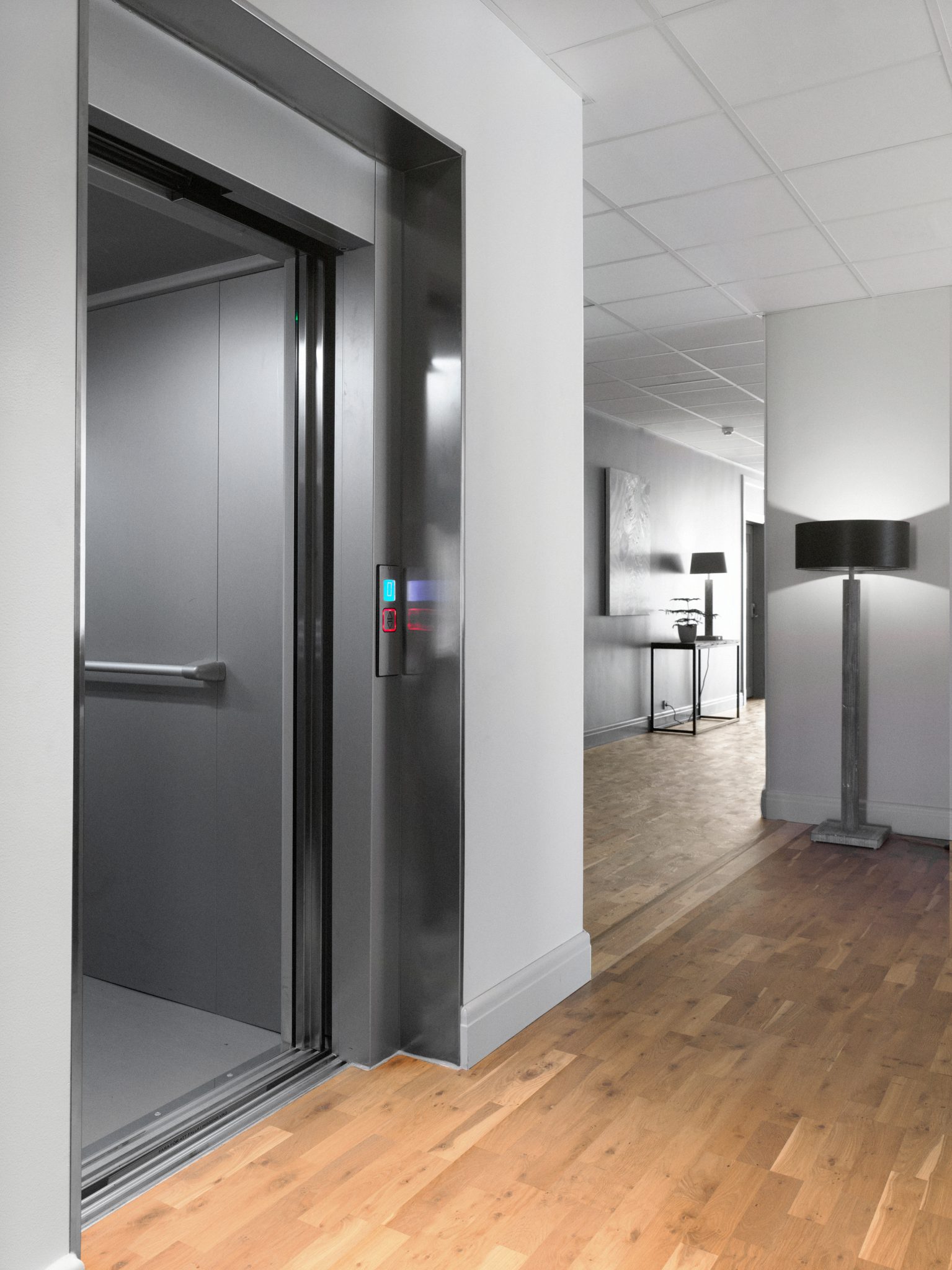 Lifts for hospitals and elderly homes
Need of a solution transporting wheelchairs or walkers 3 steps or multiple floors? Many hospitals, care centers and elderly homes have limited space and no shaft built for a lift solution. As well the accessibility in older buildings is a problem to overcome. With an Aritco Lift you can apply a solution in an existing building with no demand on safety pit, headspace or machinery room.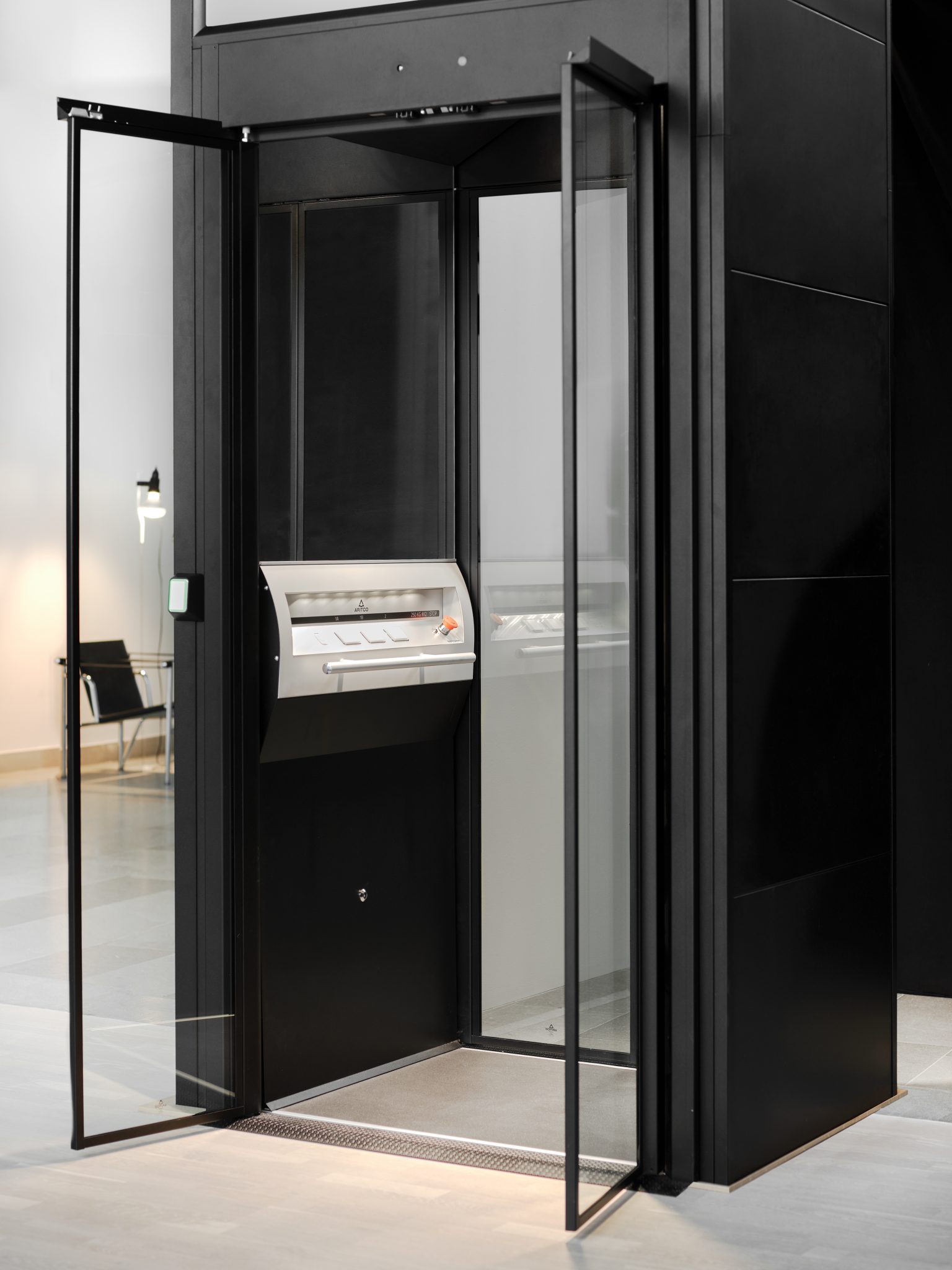 Aritco 7000 Flexi
When you need that extra space to carry both people and goods, the Aritco 7000 Flexi is a great solution.
We've expanded on the standard Aritco 7000 and carried out a comprehensive risk assessment to provide the best security for everyone transported in our 7000 flexi. We understand the need for feeling safe when being transported from one floor to another inside a hospital or elderly home.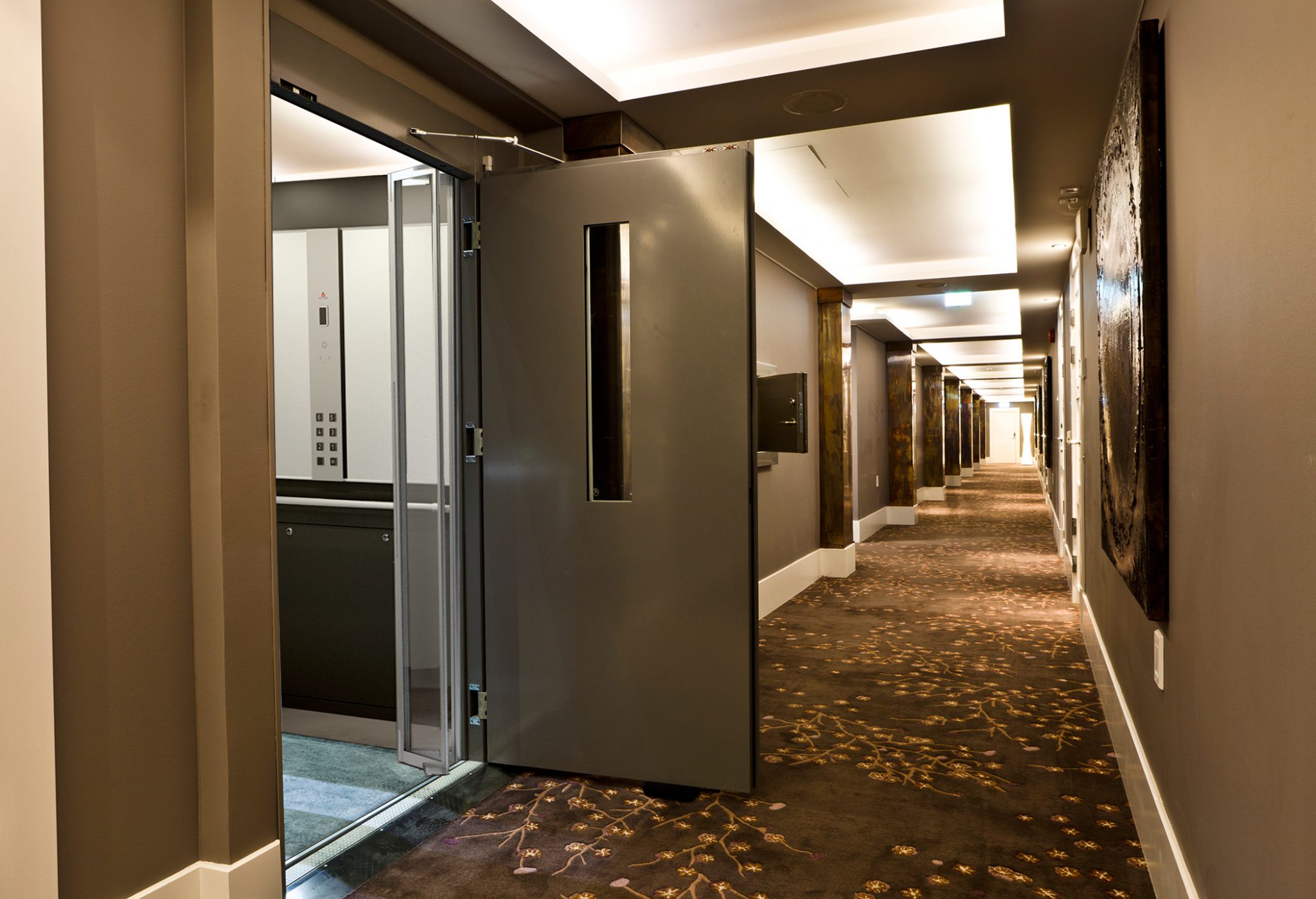 THE ARITCO 7000 - OUR BEST-SELLING PUBLIC LIFT
The Aritco 7000 public lift has been designed for the most demanding environments: including hospitals and elderly homes. As it is practical and versatile, it has been engineered to achieve the highest standards of quality, safety and service life. Because we know these are the thing that might matter the most to you!
It is no wonder the Aritco 7000 is our best-selling platform lift.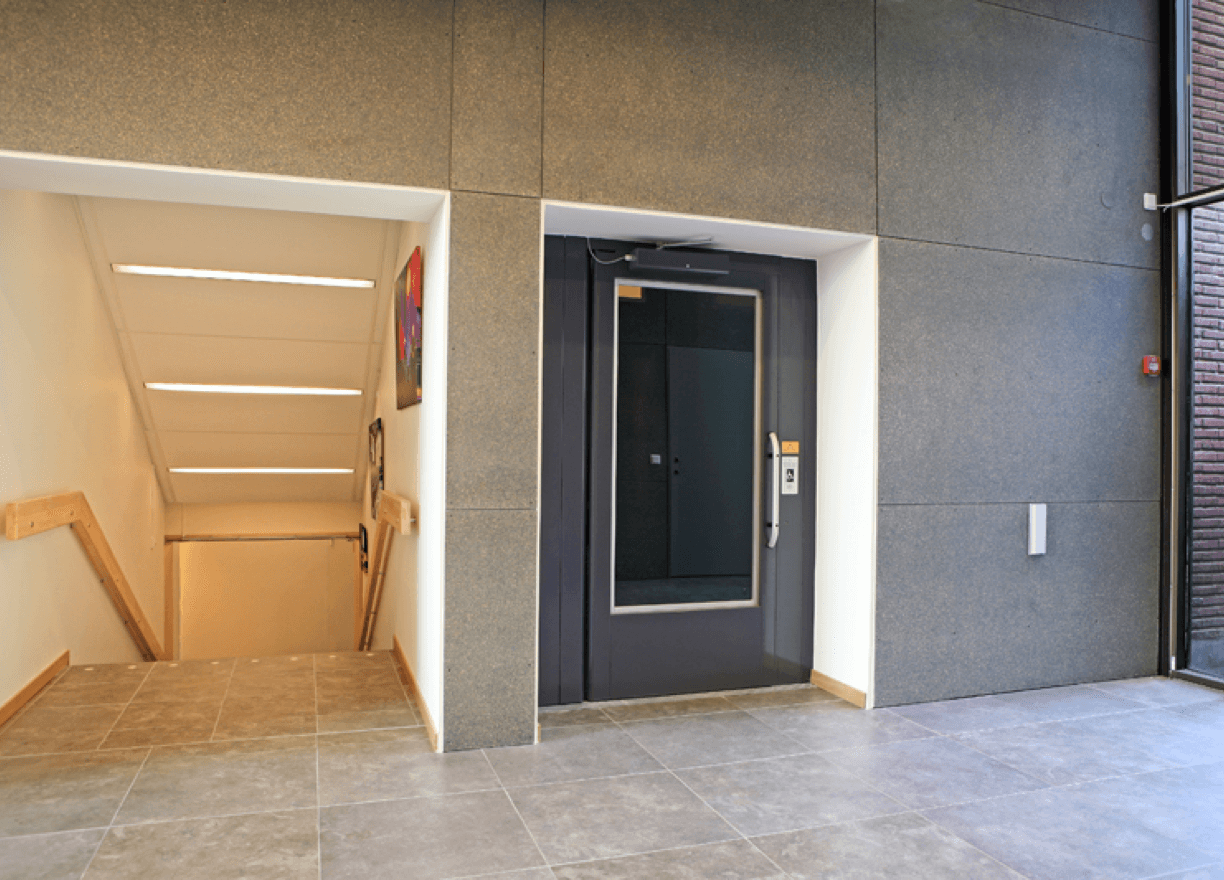 THE ARITCO 9000 - WITH CABIN AND AUTOMATIC RUN
The Aritco 9000 is our cabin lift with automatic run, especially designed for the accessibility market. Aritco 9000 has been developed for the public market and meets the highest requirements for quality, reliability and cost effectiveness.
CN ARITCO CHINA, SHANGHAI

02-b A102-b Wending Living Style Plaza
No.258 Wending Road
Xuhui District, Shanghai
China

Phone:+86 400 6233 121
Email: info.china@aritco.com
CN ARITCO CHINA, QINGDAO

504, No.32 Building, Tian'an Cyber Park
No.88 Chunyang Rd. Qingdao
China

Phone: +86 532 66736895
Email: info.china@aritco.com
DE ARITCO GERMANY

Aritco Deutschland GmbH
Widenmayerstrasse 31
DE – 80538 München
Germany

Phone: +49 7123 9597272
Email: info.germany@aritco.com
ES ARITCO SPAIN

Avenida de la Constitución 24, nave 10
288 21, Coslada
Madrid
Spain

Phone: (+34) 918 622 552
Email: info.spain@aritco.com
SE ARITCO SWEDEN

Aritco Lift AB
Elektronikhöjden 14
175 43 Järfälla
Sweden

Phone: +46 8 120 401 00
Email: info@aritco.com
SEA ARITCO SOUTHEAST ASIA

35/5-7 Comet office building,
Krung Thonburi road, Khlong Ton Sai
Khlong San, Bangkok 10600
Thailand

Phone: +662 116 9944
Email: info.sea@aritco.com
UAE Aritco United Arab Emirates

ARITCO LIFT AB C/O BUSINESS SWEDEN,
CONCORD TOWER, 26TH FLOOR,
OFFICE 2607, MEDIA CITY
DUBAI, UAE

PHONE: (+971) 58 285 0719
EMAIL: INFO.UAE@ARITCO.COM
UK Aritco UNITED KINGDOM

Prince's Cottage
8 Cheyne Walk,
Northampton, NN1 5PT
United Kingdom

Phone: +44 1604 808809
E-mail: info.uk@aritco.com