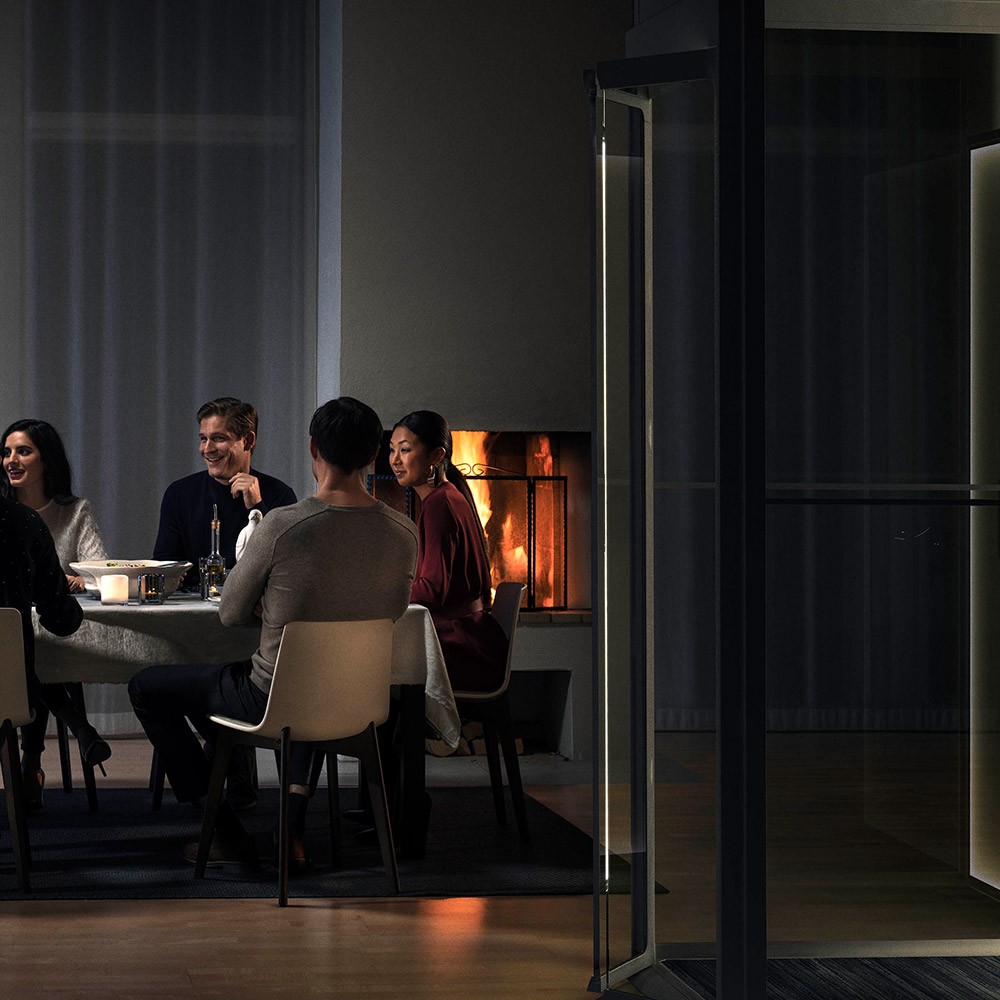 Elevators for apartments
Whether you are looking to make your home accessible to elderly friends or relatives, or remodeling to create an accessible new space in your attic, Aritco platform lifts meet your needs with style.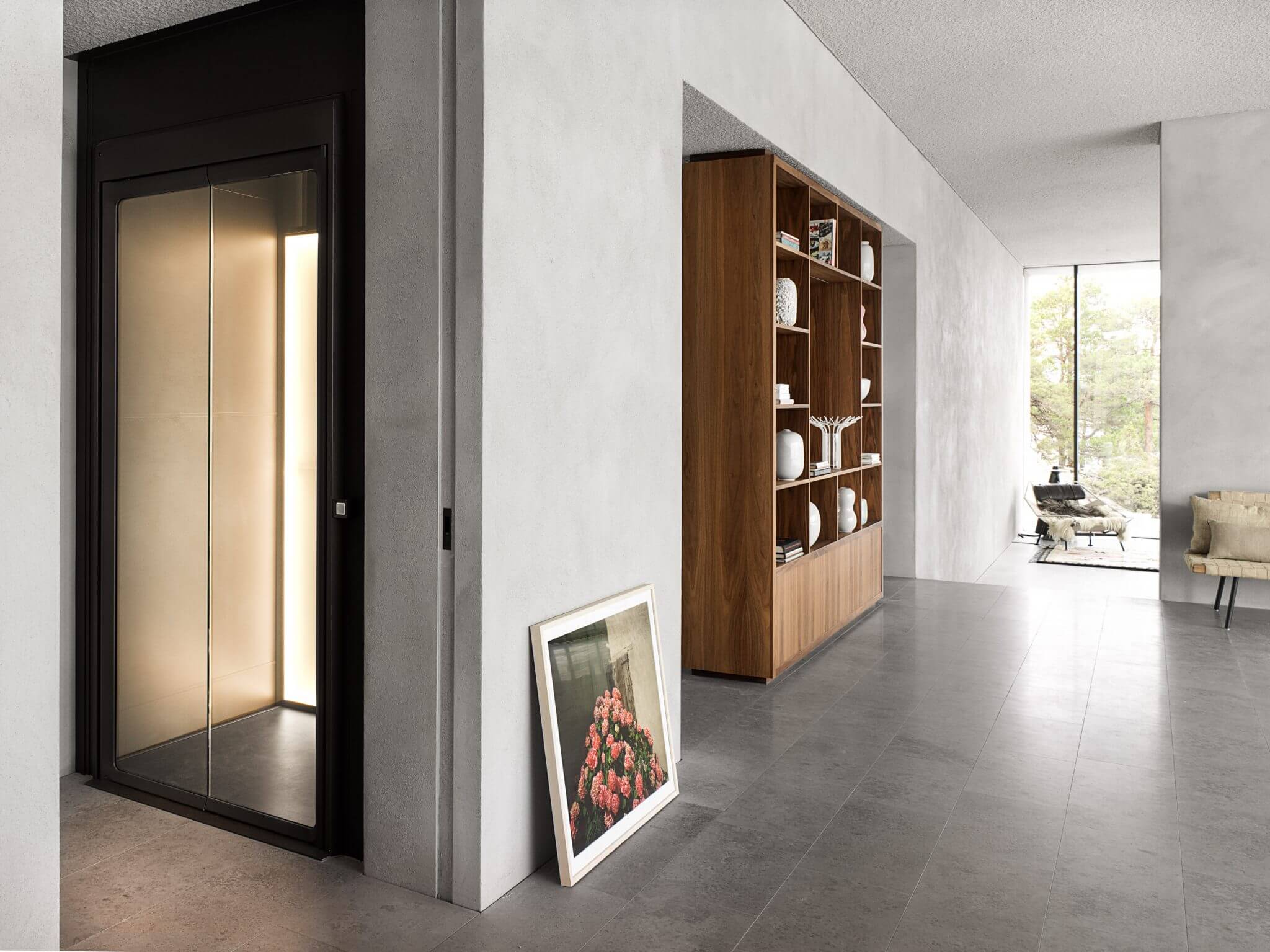 ELEVATORS THAT FIT YOUR SPACE AND YOUR LIFE
Our elevators make a minimal impact on a building's structure and design since they do not require a separate engine room or shaft. And, because our elevators are compact and space-efficient, they can go almost anywhere your floorplan dictates. Our minimalist, Scandinavian design can either blend in with subtle elegance or add prestige with a design statement that catches the eye with bright colors, glass walls, DesignWall™ patterns and custom floorings. All our elevators give you thoughtful ergonomics and are equipped with our SmartSafety system to give you peace of mind at all times.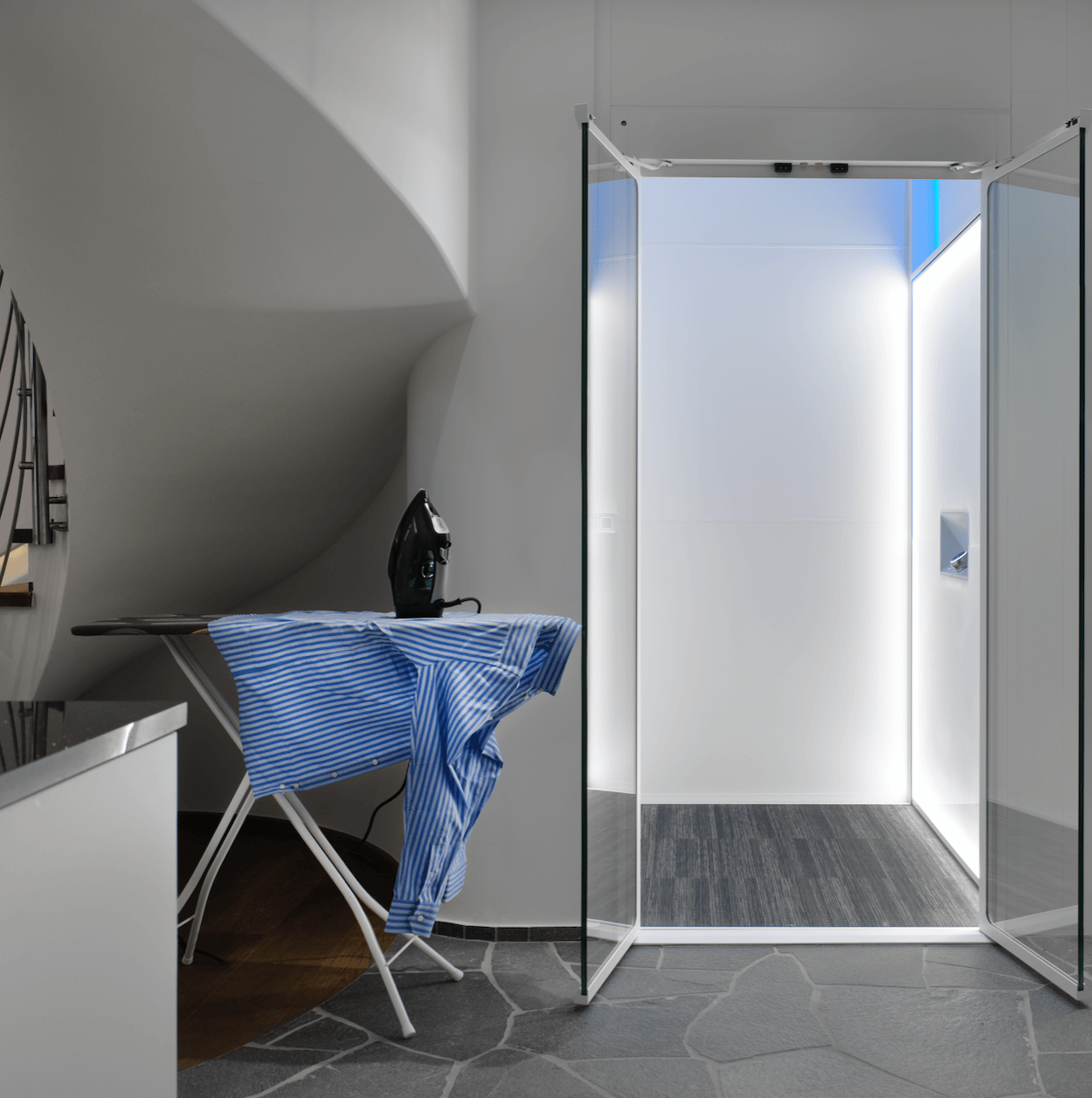 The Aritco HomeLift
It is easy to love the Aritco HomeLift and find a place for this home elevator in your home. The HomeLift comes with luxury design features that breathe Scandinavian Design with its powerful simplicity in design and playfulness of delicate details.
It has a DesignWall which is a backlit wall with selected art from prominent Scandinavian designers, and DesignLight with state-of-the-art lighting, which you can control via the SmartLift app.
The elevator is operated via a unique solution; a steering wheel called the SmartControl. To meet all situations that can occur in a home, the HomeLift is equipped with our SmartSafety system with safety features.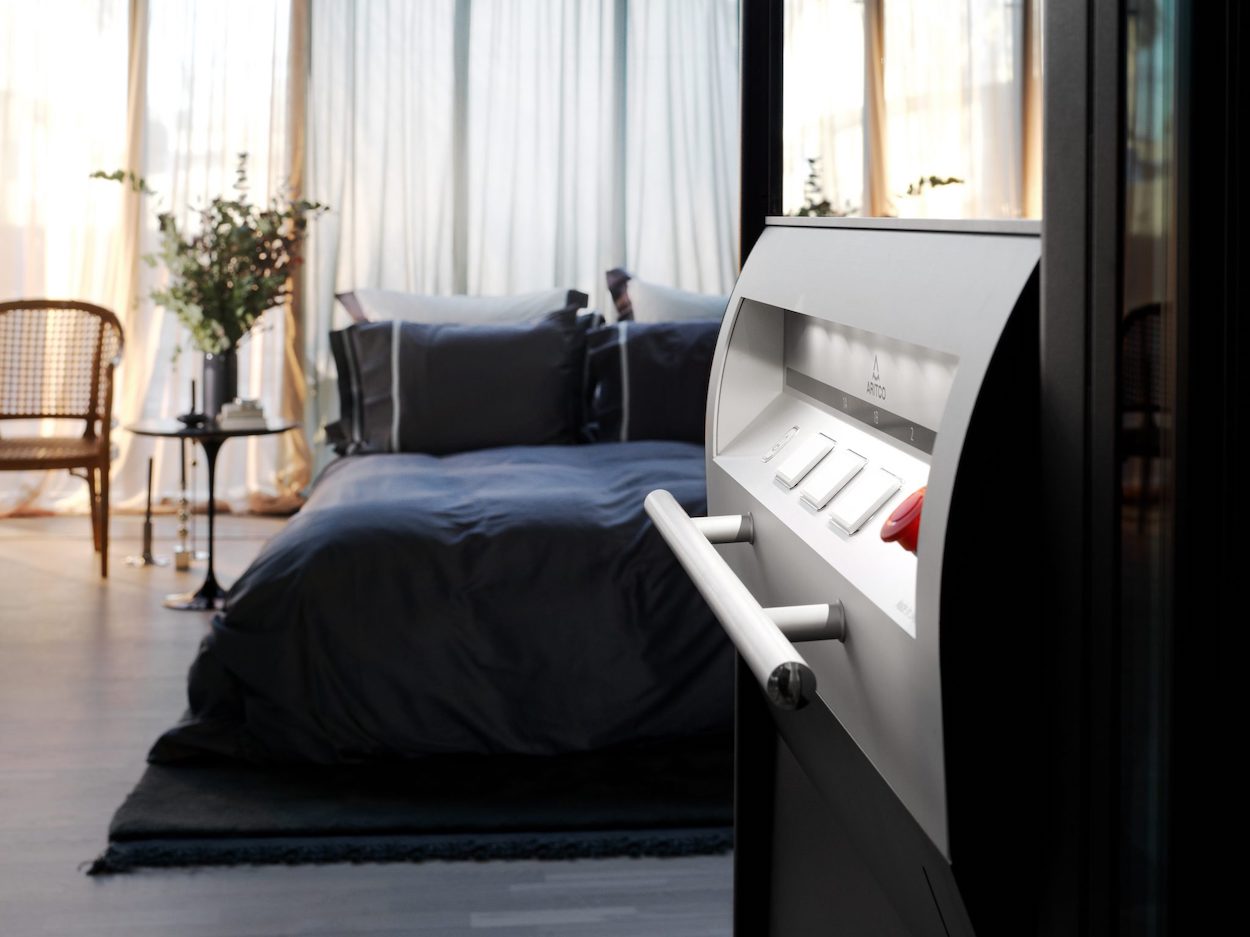 The Aritco 4000
Our smallest and most compact elevator is the Aritco 4000. This elevator has been designed
to meet all requirements for comfort, space and design. The elevator is also available in different sizes, with an option to personalize it with details such as glass walls, a range of varied colors, and other materials.
As it is beautiful and doesn't require much space in your home, this is an elevator you can place where you need it the most.
The Aritco HomeLift Access
Aritco HomeLift Access is designed to give access to all parts of your house for both you and your family as well as your friends. A practical and intelligent elevator with sizes for all needs. With an option to personalize it with details such as glass walls, a range of various colors, and different materials.
When it comes to design and the possibility to personalize your elevator, you can choose from more than 200 different colors, two different glass types, and eight different floor types. The elevator is very practical, smart and gives access to your house for everyone.