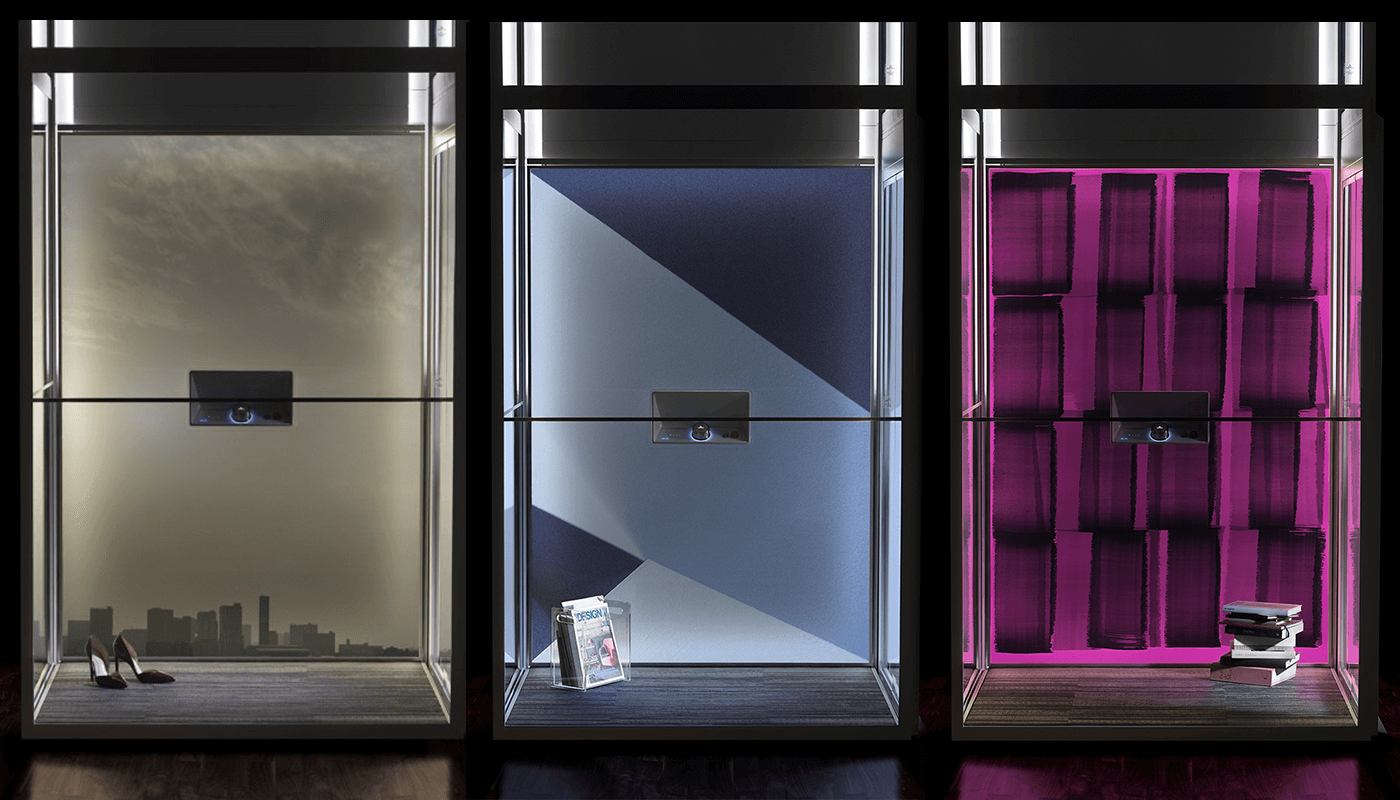 Home elevator DesignWalls
Luxury DesignWalls with Scandinavian design for your Aritco Home Lifts. The Aritco DesignWall is a luxury design element unlike anything else on the market. The DesignWall is a painting in itself, and choosing one of our carefully selected art designs allows you to really make a statement and express your taste.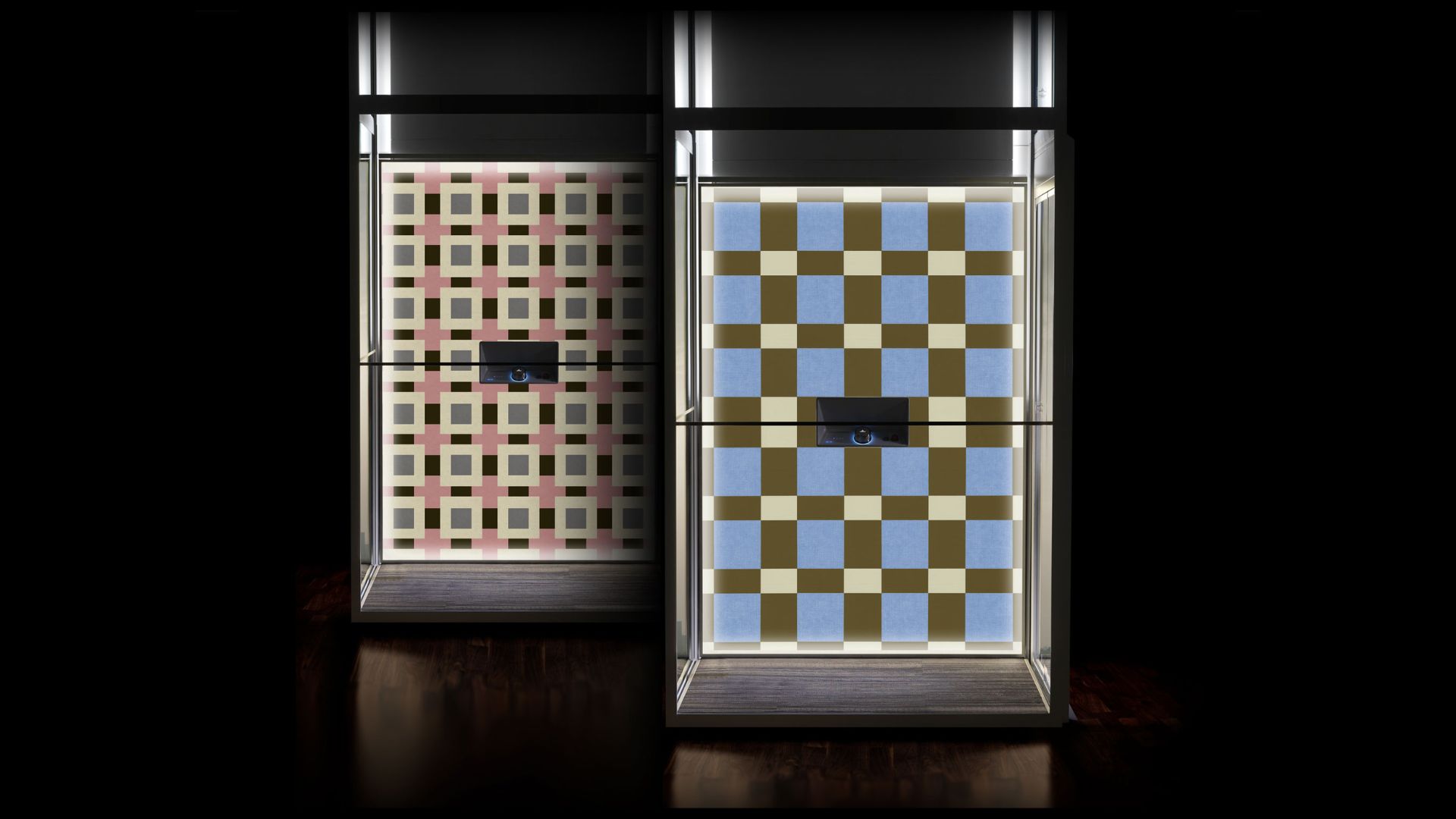 New DesignWalls by Evelina Kroon
We now launch two new DesignWalls from Swedish designer Evelina Kroon, called Geometric Pink and Geometric Blue. The first DesignWall, Geometric Classic, from Evelina Kroon in collaboration with Alexander Lervik was launched in April 2022.
Kroon has established a distinctive aesthetic based on graphic patterns from wallpapers and prints from the 1960s and early 1970s crossed with modern touch of forms. Often using tape to create designs that she then applies to paintings, textiles and set design. She has now developed her first design and created similar designs in different colorways for the Geometric Pink and Geometric Blue.
In total we now offer 11 different DesignWalls to choose from, available for all our home lifts.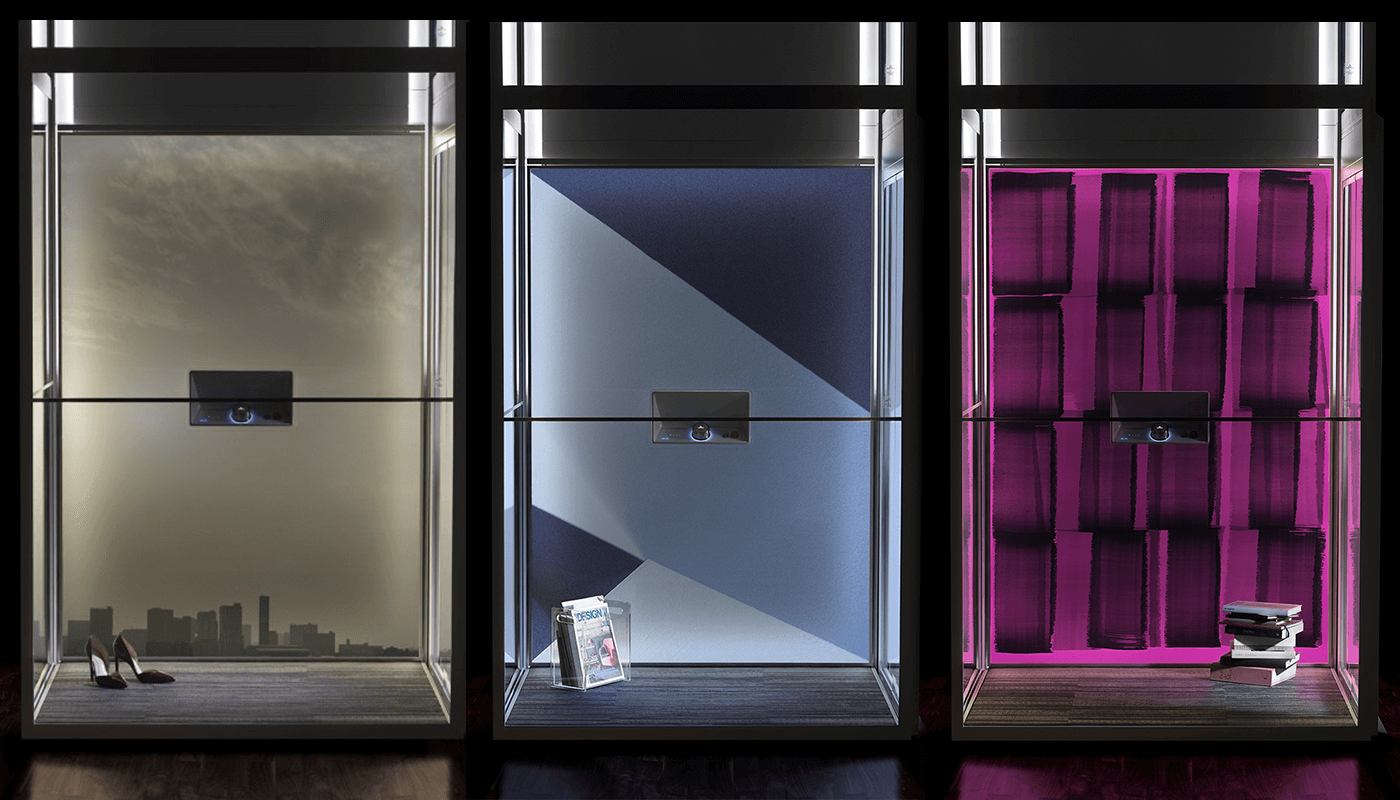 Scandinavian design
Scandinavia is famous for its classic design. This is a heritage we care deeply about, and something we wish to preserve and develop through the Aritco HomeLift. We have collaborated with some of Scandinavia's most prominent designers and artists to make the Aritco HomeLift a true piece of art that you can be proud to have in your home. The wall is made from acrylic glass and our designs are picked from some prominent Scandinavian designers and artists. To see all the DesignWall options, take a look at the LiftGuide.
Aritco HomeLift DesignWalls
Aritco HomeLift Compact Designwalls
Aritco HomeLift Access DesignWalls