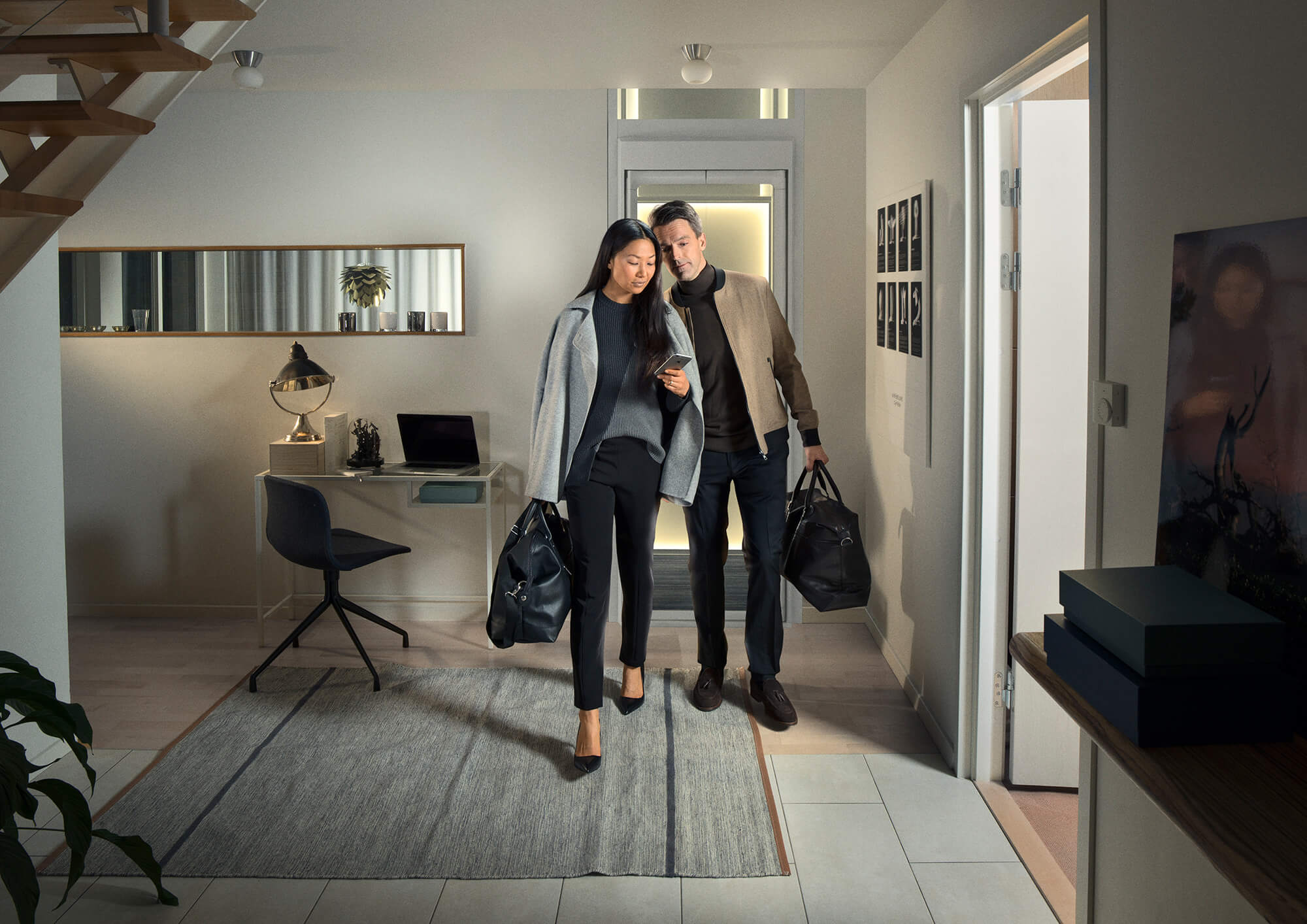 Elevators for penthouses
A penthouse is always the most prestigious address in a building. Naturally, a lift should get residents and visitors there in style.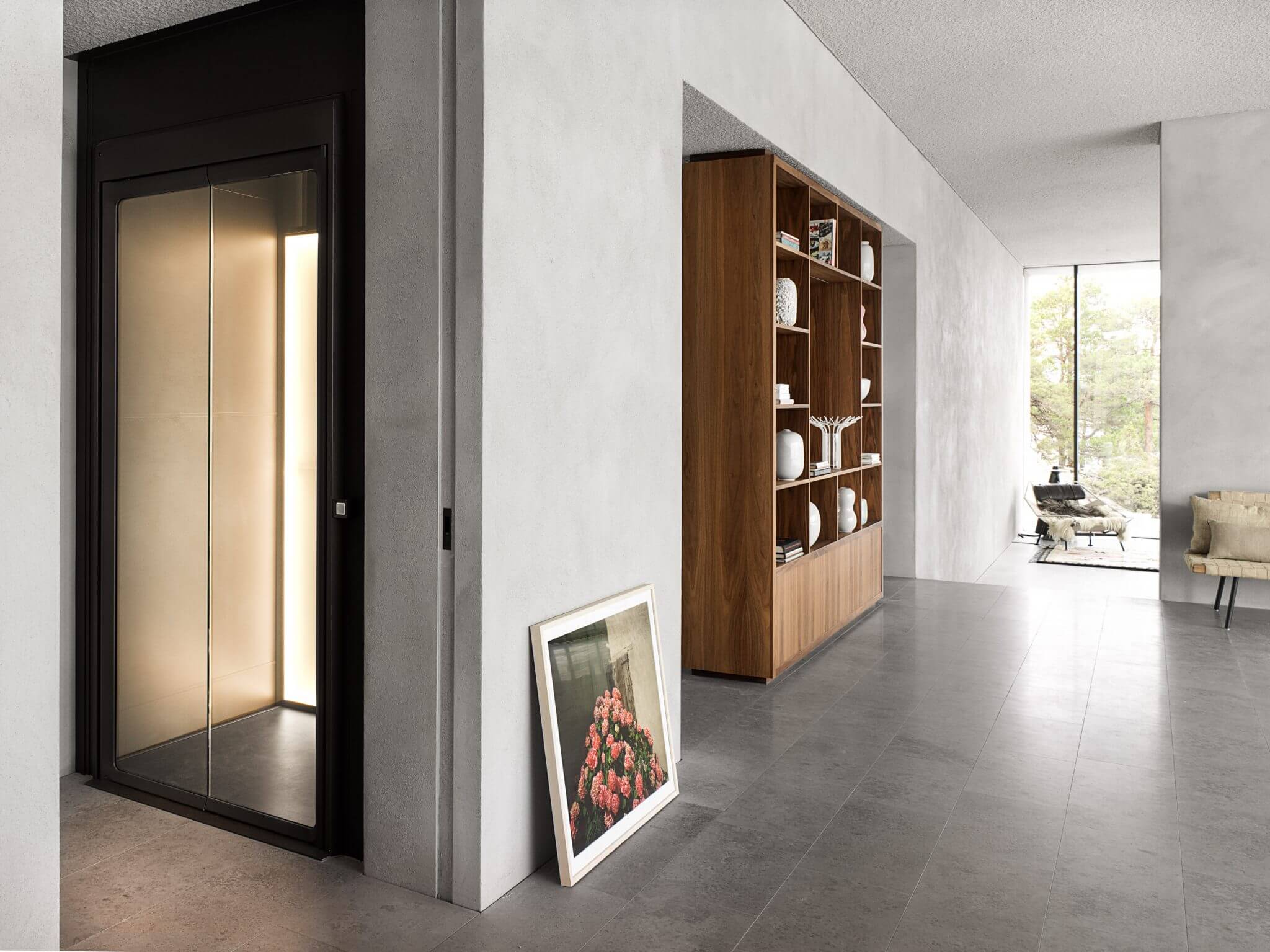 ELEVATORS FOR PEOPLE WHO HAVE ARRIVED
The minimalist, Scandinavian design of our elevators makes a design statement that exudes elegance. Hundreds of combinations of glass types, colors, DesignWall™ patterns and custom floorings make our elevators as individualistic as those who demand them.
Our platform lifts have minimal impact on the building's structure and design since they do not require a separate engine room or shaft. That makes them ideal when the penthouse is a conversion of existing space. It is also one reason our elevators generally cost 70 percent less to install than a conventional elevator.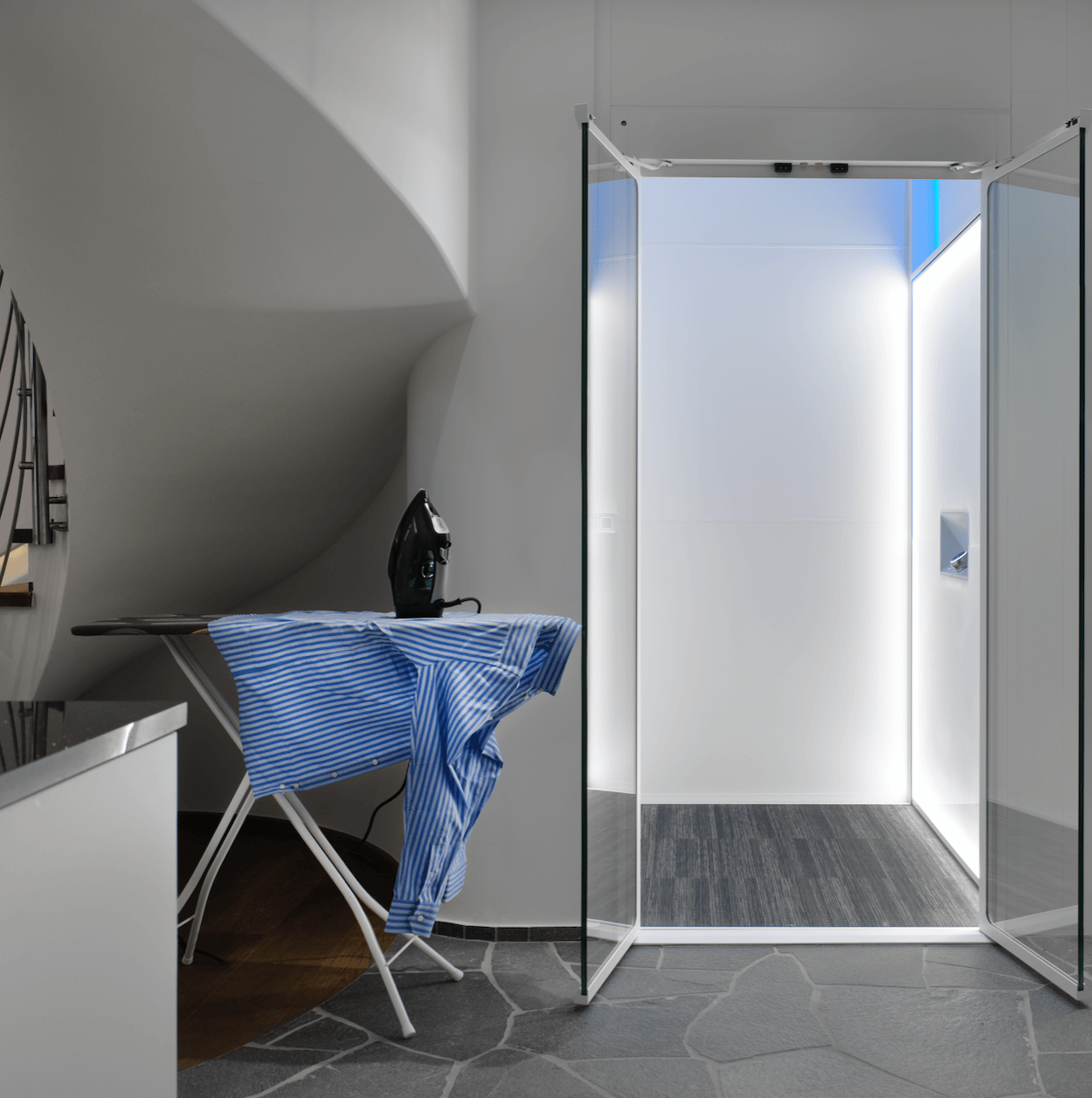 The Aritco HomeLift
It is easy to love the Aritco HomeLift and find a place for it in your home. The HomeLift elevator has luxury design features that breathe Scandinavian Design with its powerful simplicity in design and playfulness of light details.
It has a DesignWall, a backlit wall with selected art from prominent Scandinavian designers, and DesignLight with state-of-the-art lighting, which you can control via the SmartLift app.
The elevator is operated via a unique solution; a steering wheel called the SmartControl. To meet all situations in a home, the HomeLift is equipped with our SmartSafety system with safety features.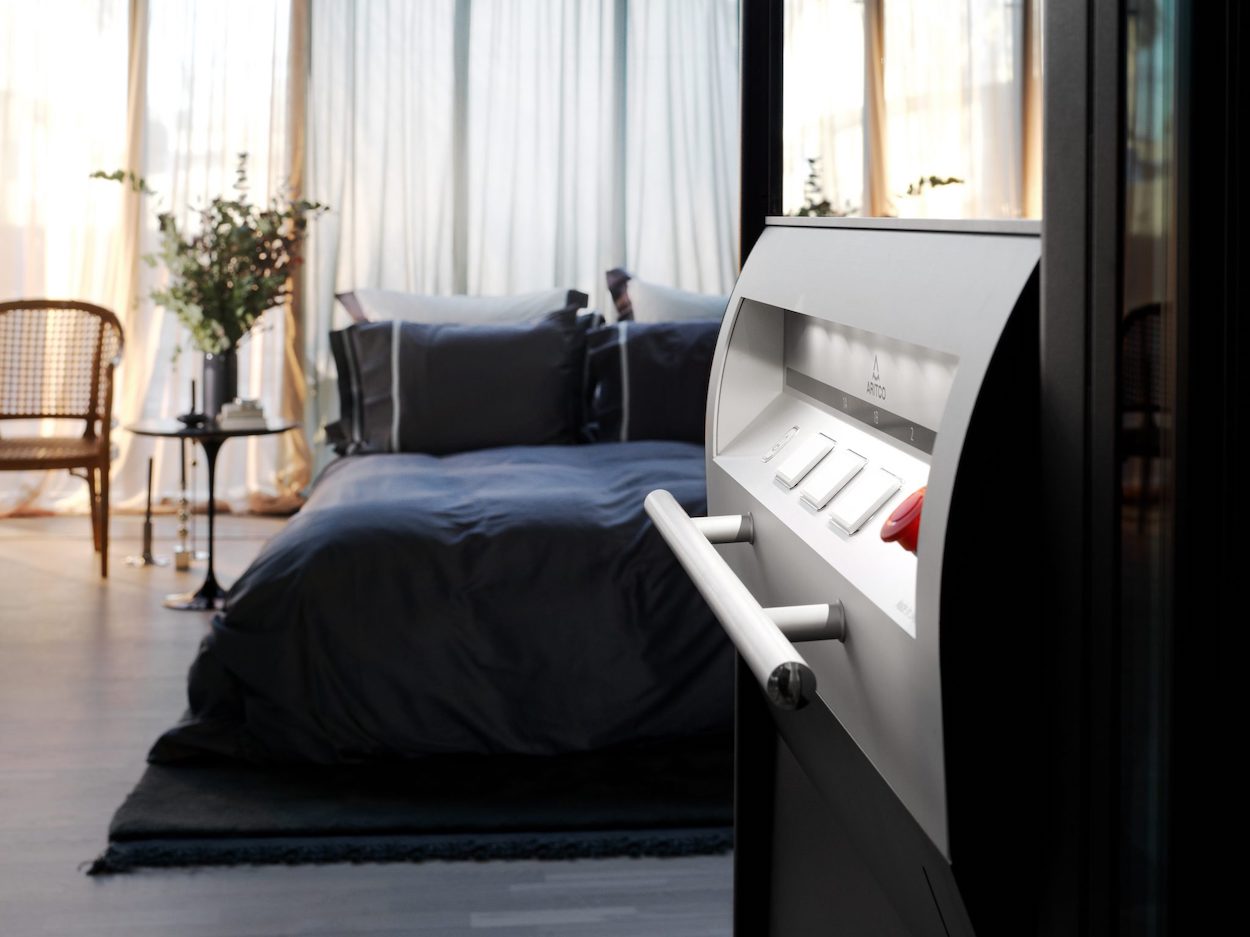 The Aritco 4000
Our smallest and most compact elevator is the Aritco 4000. This elevator was designed
to meet all requirements for comfort, space, and design. The elevator is also available in different sizes, with an option to personalize it with details such as glass walls, a range of varied colors, and other materials.
As it is beautiful and doesn't require much space in your home, you can place it where you need it the most.
The Aritco HomeLift Access
Aritco HomeLift Access is an elevator designed to give access to all parts of your house for yourself, your family, and your friends. A practical and smart elevator with sizes for all needs. With an option to personalize the elevator with details such as glass walls, a range of various colors, and different materials.
When it comes to design and the possibility to personalize your elevator, you can choose from more than 200 different colors, two different glass types, and eight different floors. The elevator is very practical, innovative and can provide access to your house for everyone.