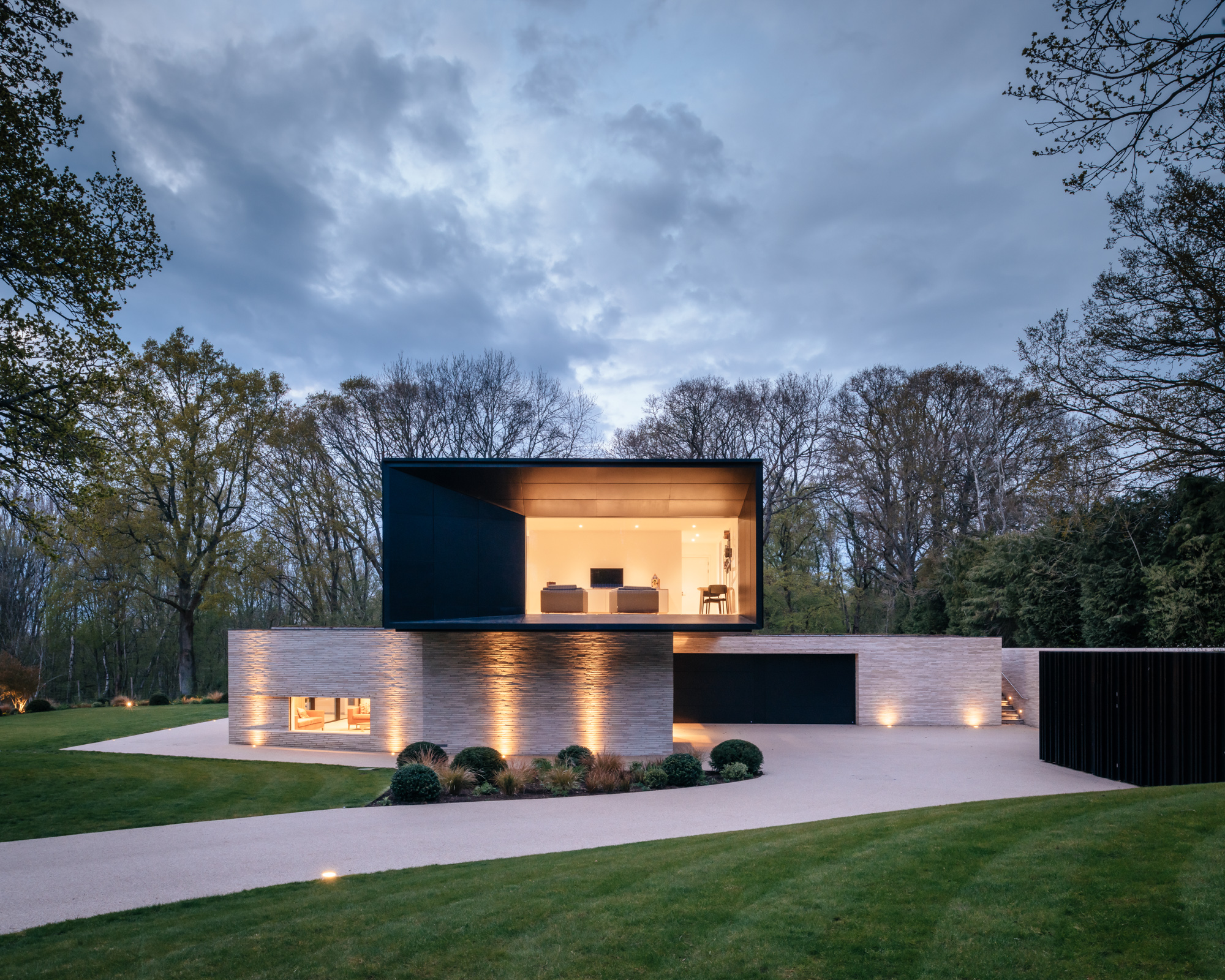 A blend of aesthetics and accessibility
Claywood House in Hampshire, U.K, demonstrates that inclusive design can combine beauty and functionality, just like the Aritco HomeLift that links its two floors.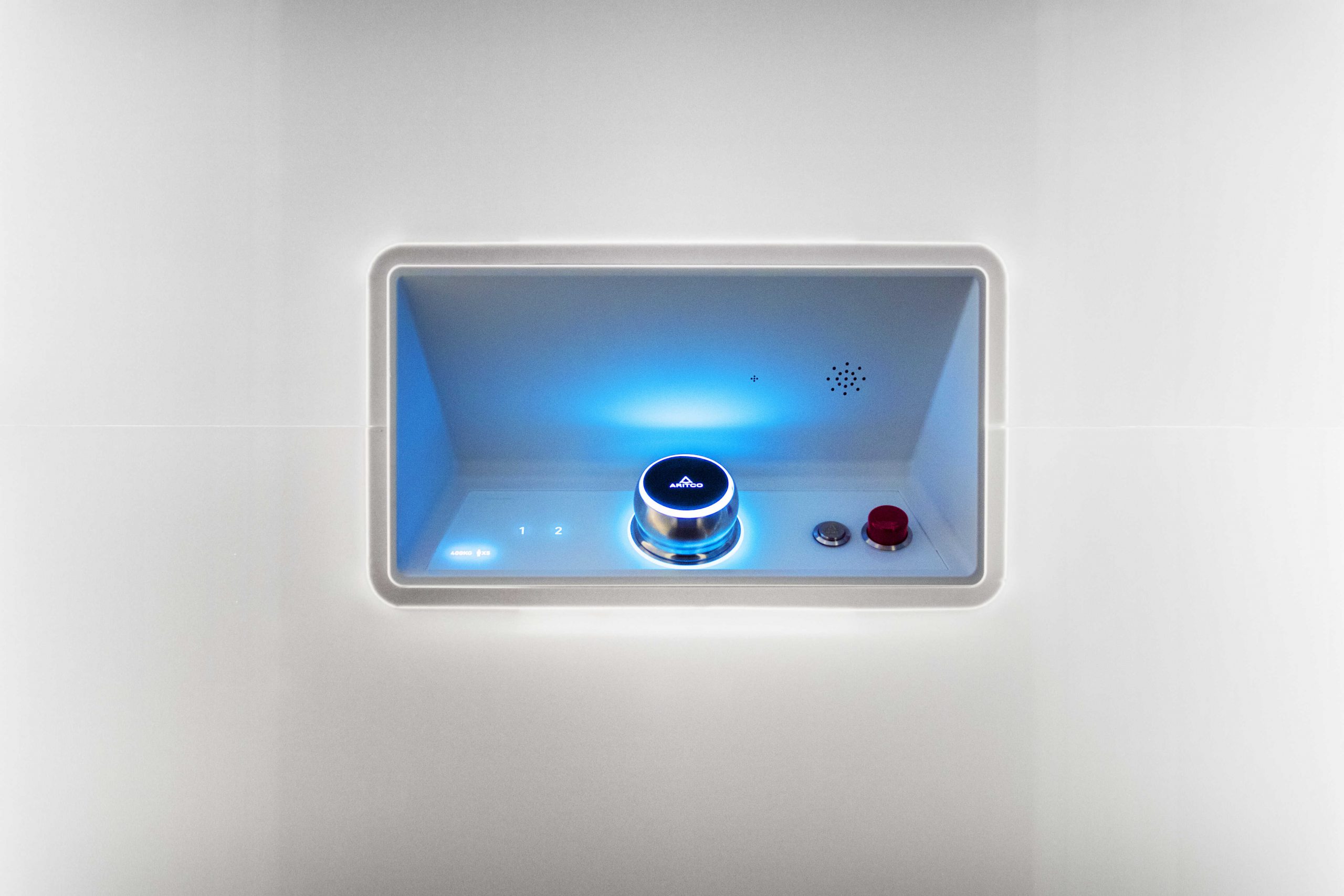 Specifications
Model: Aritco HomeLift
Size: 1100 x 1400 mm
Floors: 2
Lift color: White
DesignWall: White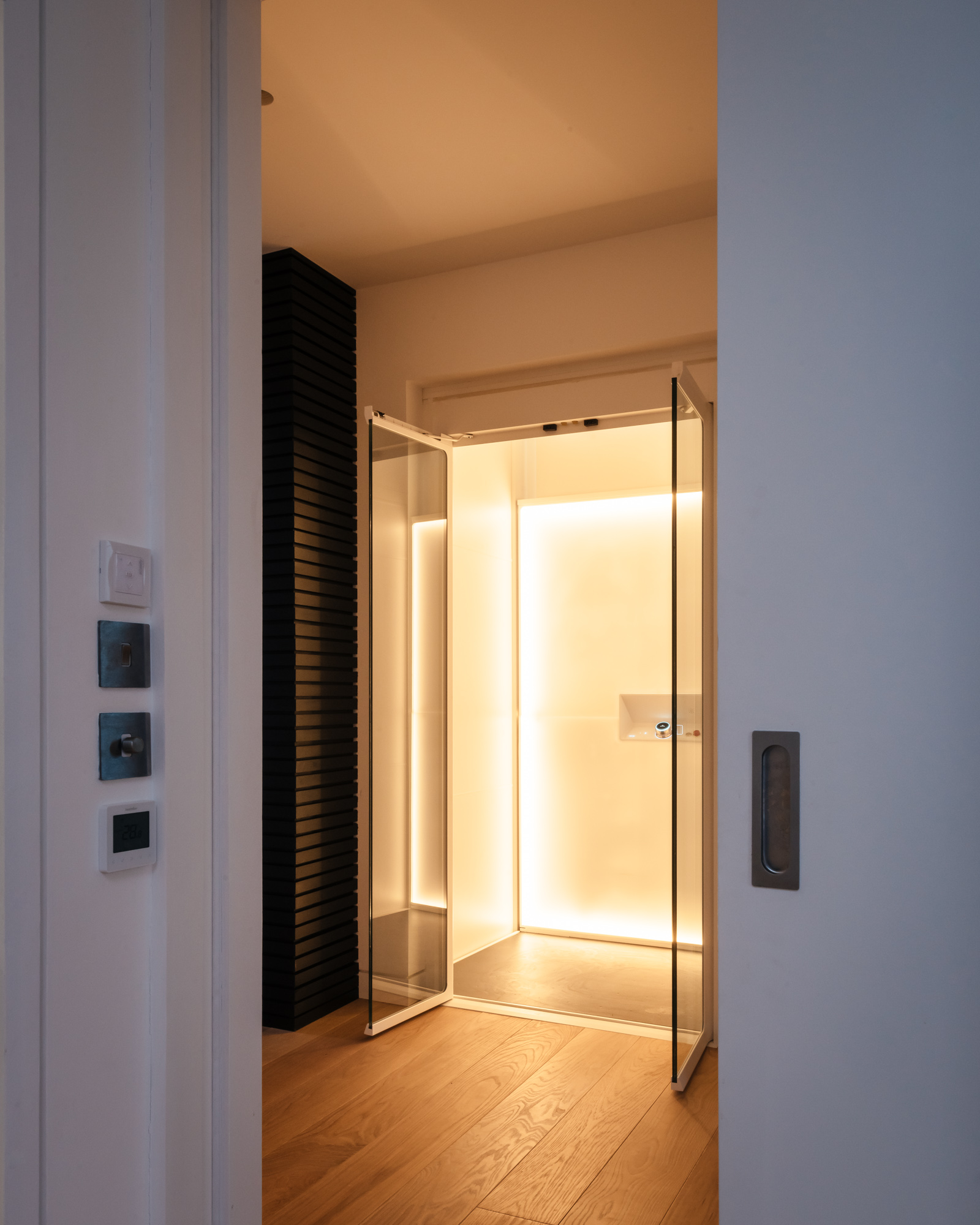 The opportunity
After a spinal cord injury in 2011, businesswoman Jo Wright became reliant on a wheelchair and was restricted to the ground floor of her quirky Edwardian family home for eight years. Failing to find a property locally that could accommodate her needs, Jo and her husband sold the house but kept half of the surrounding land as a plot for a new, contemporary family home that would symbolize a fresh start.
When she commissioned architects Ayre Chamberlain Gaunt to build Claywood House, they worked closely with her physiotherapist and a specialist supplier of accessible kitchens and bathrooms to ensure that every surface, space and cupboard catered to a wheelchair user. Instead of opting for a single-storey house, Jo insisted that it should have two floors linked by a discreet and elegant lift.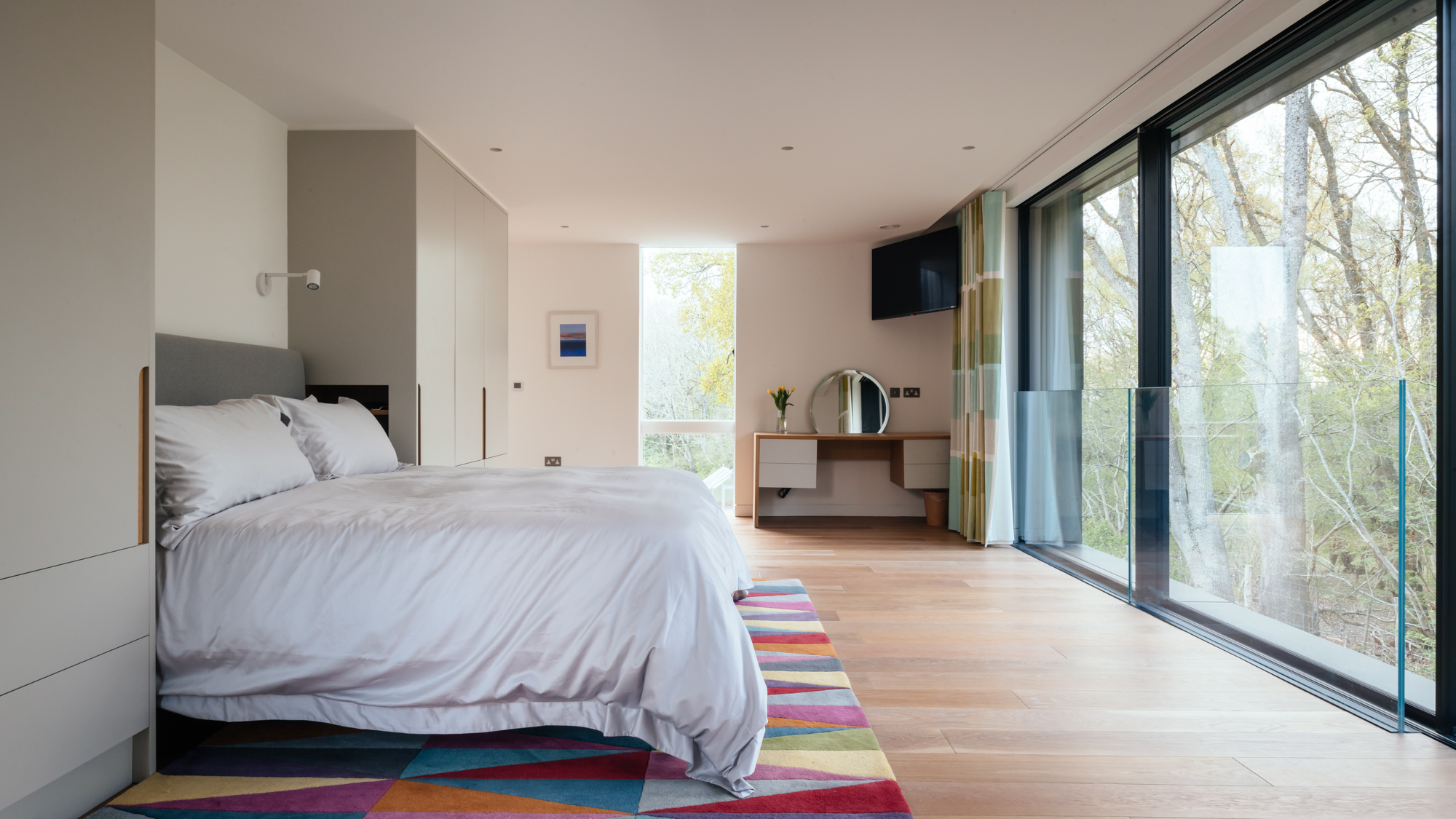 The lift
Jo searched for accessible lifts online but thought most of them were hideous. Then she discovered the Aritco HomeLift at the Grand Designs exhibition at the Excel Centre in London.
"It was straightforward for Platinum Lifts to install and feels like a natural part of the design of the house — it's not hidden away," she says. "I like the Star Trek aesthetic, its intuitive, ergonomic control panel and its warm white glow which mirrors the lighting in the rest of the house. The lift is very quiet and functional — I drive into the garage, enter the house and it's right beside me."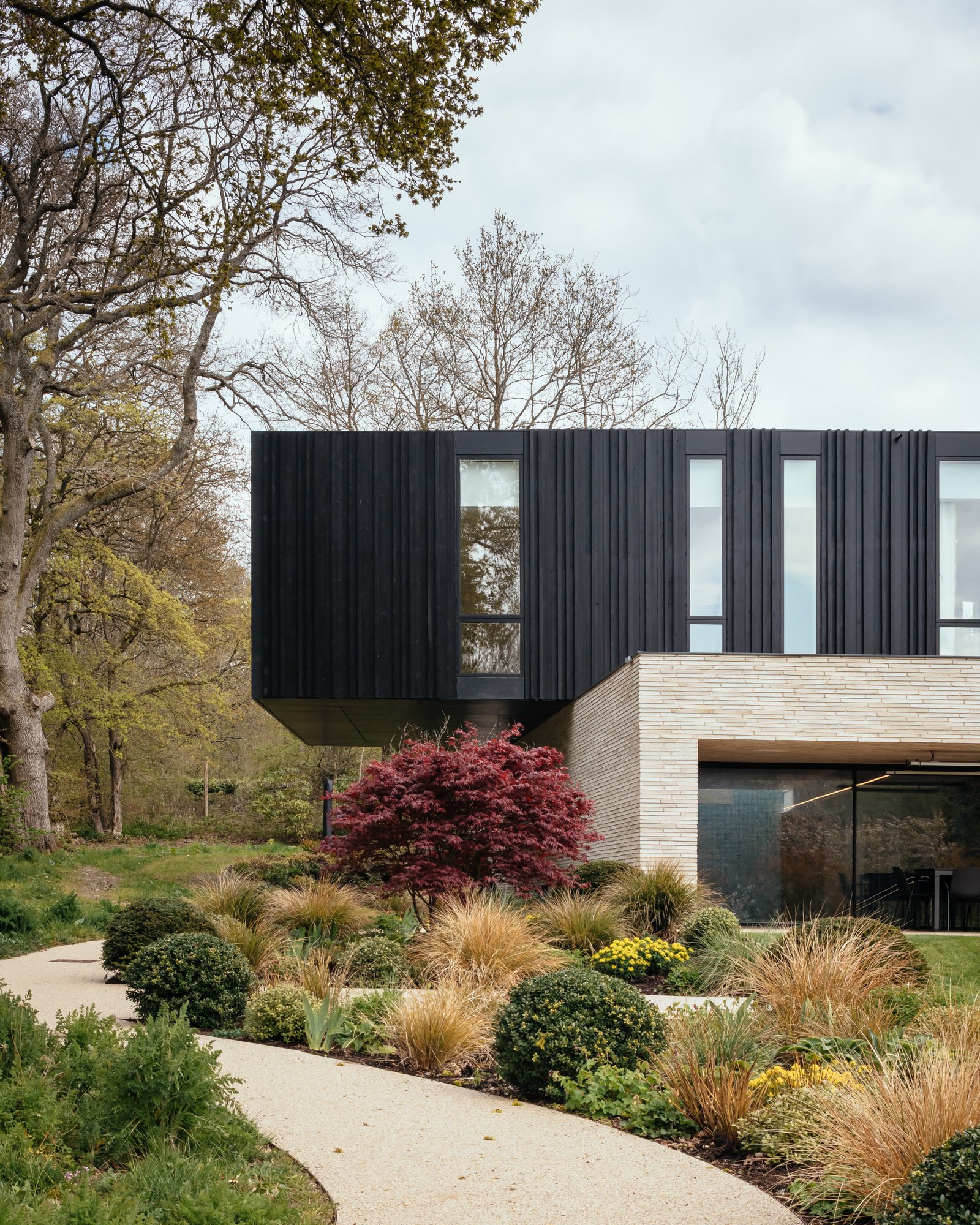 The result
Claywood House has been showered with recognition and accolades for its elegant aesthetic and the fact that accessibility has been discreetly embedded into every aspect of its design.
It was declared House of the Year 2022 by the British Homes Awards and has been shortlisted for the RIBA Awards 2023.
Jo was approached by neighbors, friends and even a well-known architect with requests to have a look round. Some of them even specifically asked to see and try out the Aritco HomeLift as it offers a stylish solution to accessible living, opening up a welcome alternative to a single-storey bungalow.